Past Projects & Activities
A report has been developed that briefly documents in visual format the projects and activities that have been undertaken over a 10 year period from 2003 to 2013. For an electronic copy of this report CLICK HERE
Visual Report: Projects & Achivements 2003 – 2013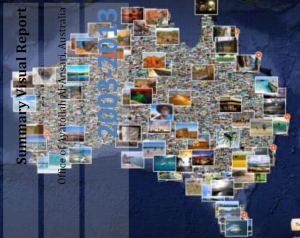 Current Projects & Activities
The Office of Ayatollah Mohammad Hussein Al-Ansari is currently pursuing the following projects:
(i) 2nd National Conference with a wide range of university academics in Australia to increase awareness and understanding of Shia School of Thought
(ii) Review of 10th Annual Ashura Procession – Sydney
(iii) Development of web-based Prayer Timetable that auto detects and calculates prayer times based on your location, allowing you to change the location to any city in the world and go back and forward in date to see prayer times for different dates.
How you can help
If you are would like to volunteer your skills, experience and time to any of the projects and activities listed above please get in contact with us on info@ayatollahalansari.org. We are particularly interested in those in the community with the following expertise:
Web design and development
Arabic to English translation
Audio and Video production and post-production, and
Community based events management and volunteering
Any questions?
If you have any questions about any of the projects or activities mentioned above, suggestions your welcome to contact us on info@ayatollahalansari.org.